Supported Event: 6th CIETAC Annual Event "A Tryst with the Oriental Experience – A Practical Overview of the Med-Arb Process"
October 28, 2018




1:30 pm - 5:30 pm
Legal Plus is pleased to be a Media Partner for CIETAC's upcoming event, "A Tryst with the Oriental Experience – A Practical Overview of the Med-Arb Process" scheduled on 28 October (Sunday) in Hong Kong.
Featuring insightful dialogues from renowned practitioners, this event will provide mediation and arbitration users with the opportunity to delve into the practice of combining mediation with arbitration. Witness a Hong Kong seated mock med-arb proceeding and a highly interactive debate to get a complete overview of the 'oriental experience'
Registration is now open.  For registration details, please click here or contact
Madhav Kumar
CIETAC Hong Kong Arbitration Center
Tel: +852 25298066
Email: hkevents@cietac.org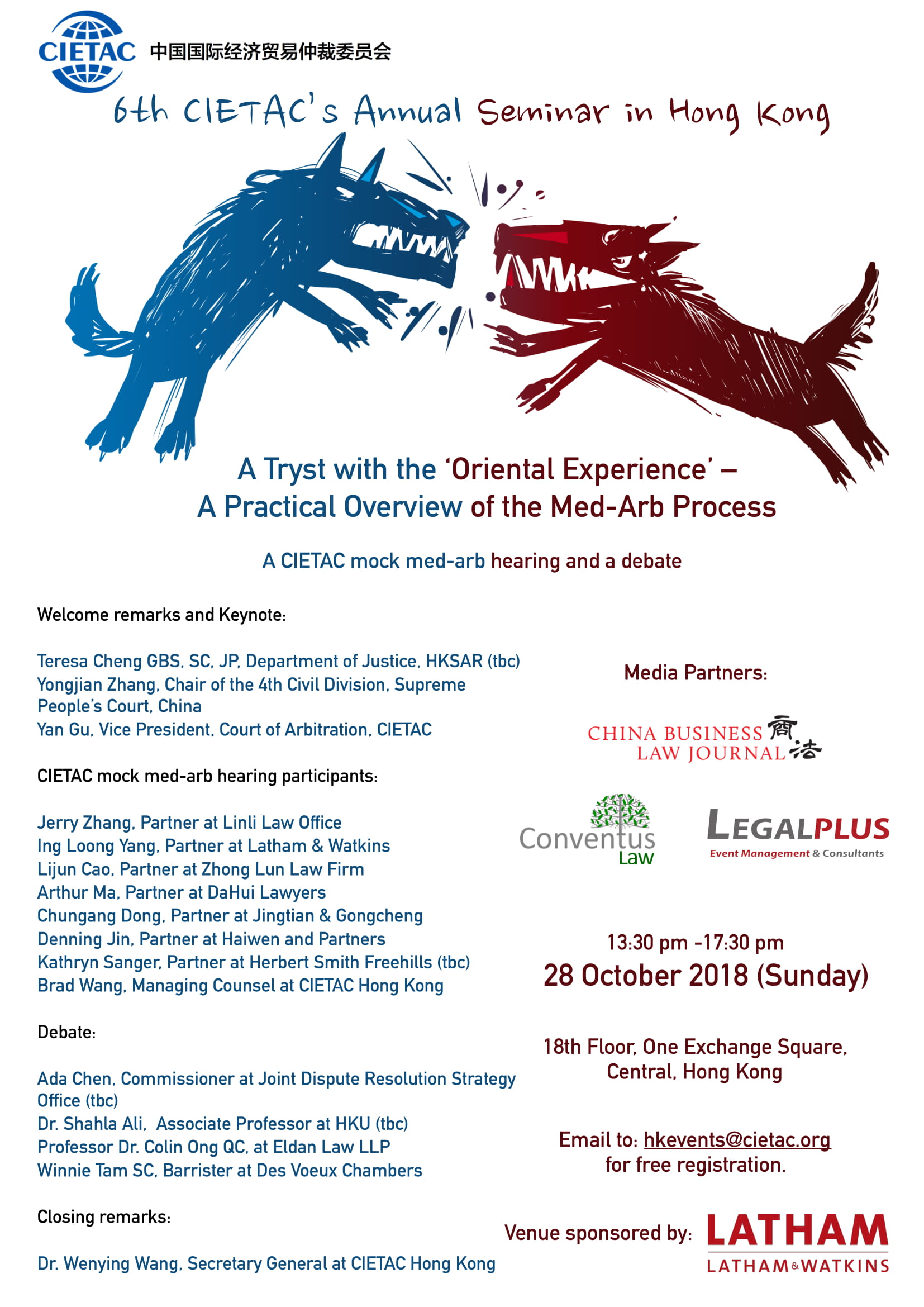 We're sorry, but all tickets sales have ended because the event is expired.